Get Cash for Your Used Car When You Sell to the Team at Jim Burke Nissan
Anyone who is looking to sell their car for cash should visit the team at Jim Burke Nissan, located at 1300 3rd Avenue North in Birmingham, AL.  We have a smooth, easy way of buying your car that gets you in and out of our dealership with a check in your hand on the same day.  The best part is that you don't need to buy or lease anything from us.
Jim Burke Nissan Makes it Easy to Get Started on Selling Your Car
When you try to sell your car on your own, you could be in for a months-long process that leaves you frustrated and unsatisfied.  Selling your used car, truck, or SUV to Jim Burke Nissan can be done in just a couple of hours.  We make it easy to get cash for your pre-owned vehicle.
It all starts with our online trade-in tool.  Filling out this form will give our team the information it needs to give you an estimate on your car's worth.  After we get this information, it will be time for you to bring in your vehicle for an in-person appraisal.  Our used car manager will examine your vehicle and make you a final offer that is based on market value.  It is simple and quick.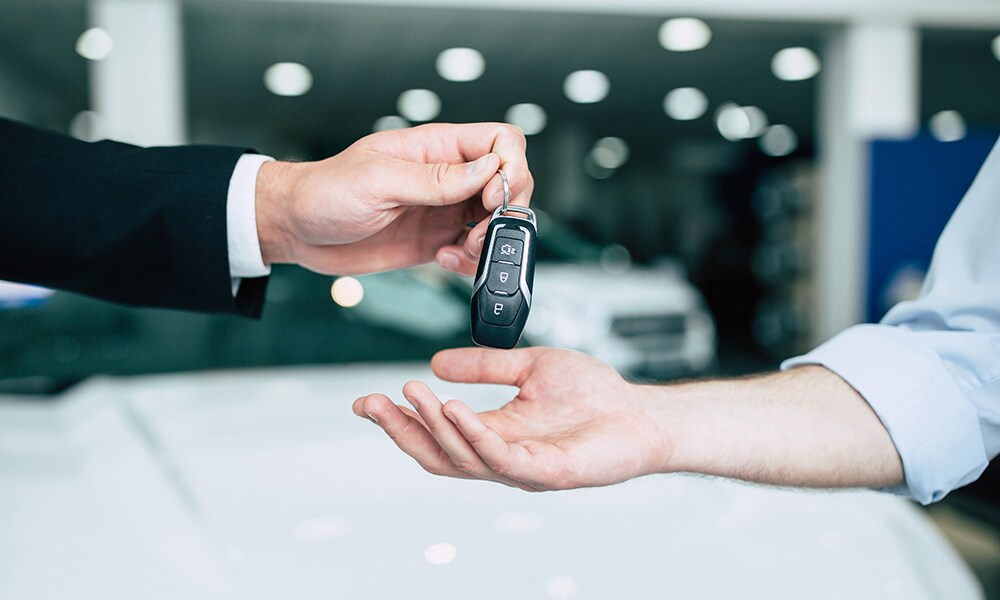 Three Quick Steps to Trade-In or Sell Your Vehicle
Frequently Asked Questions About Selling a Car to Jim Burke Nissan
Does Jim Burke Nissan Buy Any Make or Model?
Our dealership will buy any make or model you are looking to sell.  We will buy cars, trucks, SUVs, and minivans.  If you are looking to sell, we want to buy.
Why Does Jim Burke Nissan Want to Buy My Car?
Pre-owned vehicles are very popular right now because new cars are harder to find.  In order to keep up with the demand from car shoppers in the area, we are making aggressive offers to buy vehicles from our customers.
Why Should I Sell My Car Now?
The value of used cars has never been higher.  Now is a good time to get the most for your pre-owned vehicle.
Fill out our trade-in form, or visit Jim Burke Nissan, so we can buy your car for cash today.
How Can We Help?
* Indicates a required field