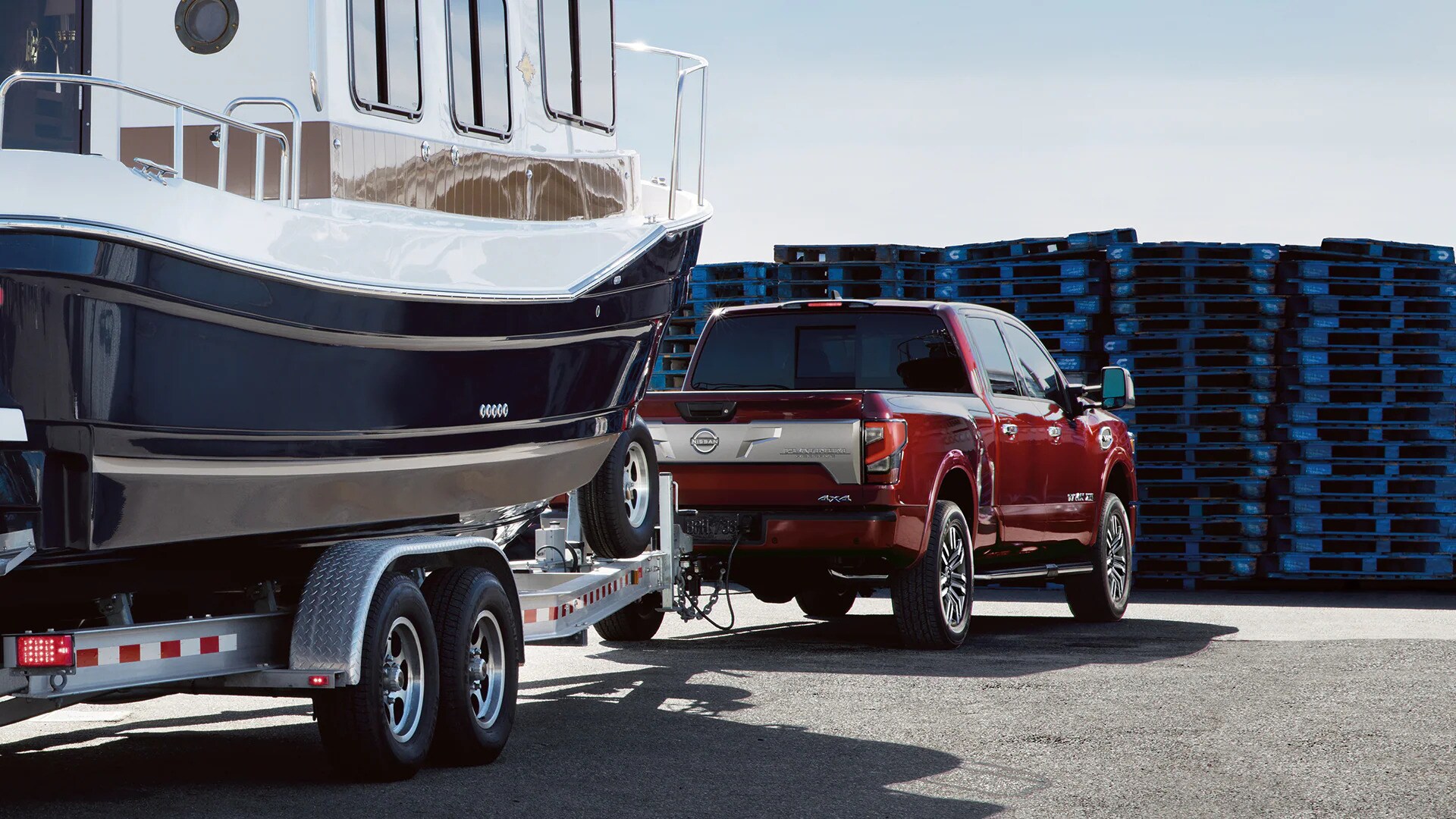 Trailer hitches, tow racks and receivers – oh my!
When you encounter a scenario that requires you to haul more cargo than your vehicle was originally built for, high-quality truck accessories can prove to be invaluable additions to your rig-toting arsenal. If you're frequently (or even occasionally) towing trailers, campers and other heavy what-have-yous, you'll want the right equipment for the job. Here are some must-haves every truck owner should keep in their back pocket.
Don't Leave Home Without This Towing Gear
Trailer Hitch Equipment
Your truck trailer hitch is the main connection point between your tow vehicle and trailer/load. There are various types of hitches, including receiver, tow, 5th-wheel, gooseneck, weight-distribution, pintle, bumper and others. They also come in different sizes (ranging from standard 1-¼", 2", 2-½" and 3") and class ratings (Class I to Class 5). For many compact, half-ton and full-ton trucks, 2" Class 3, 4 and 5 hitches are most common, though this isn't always the case.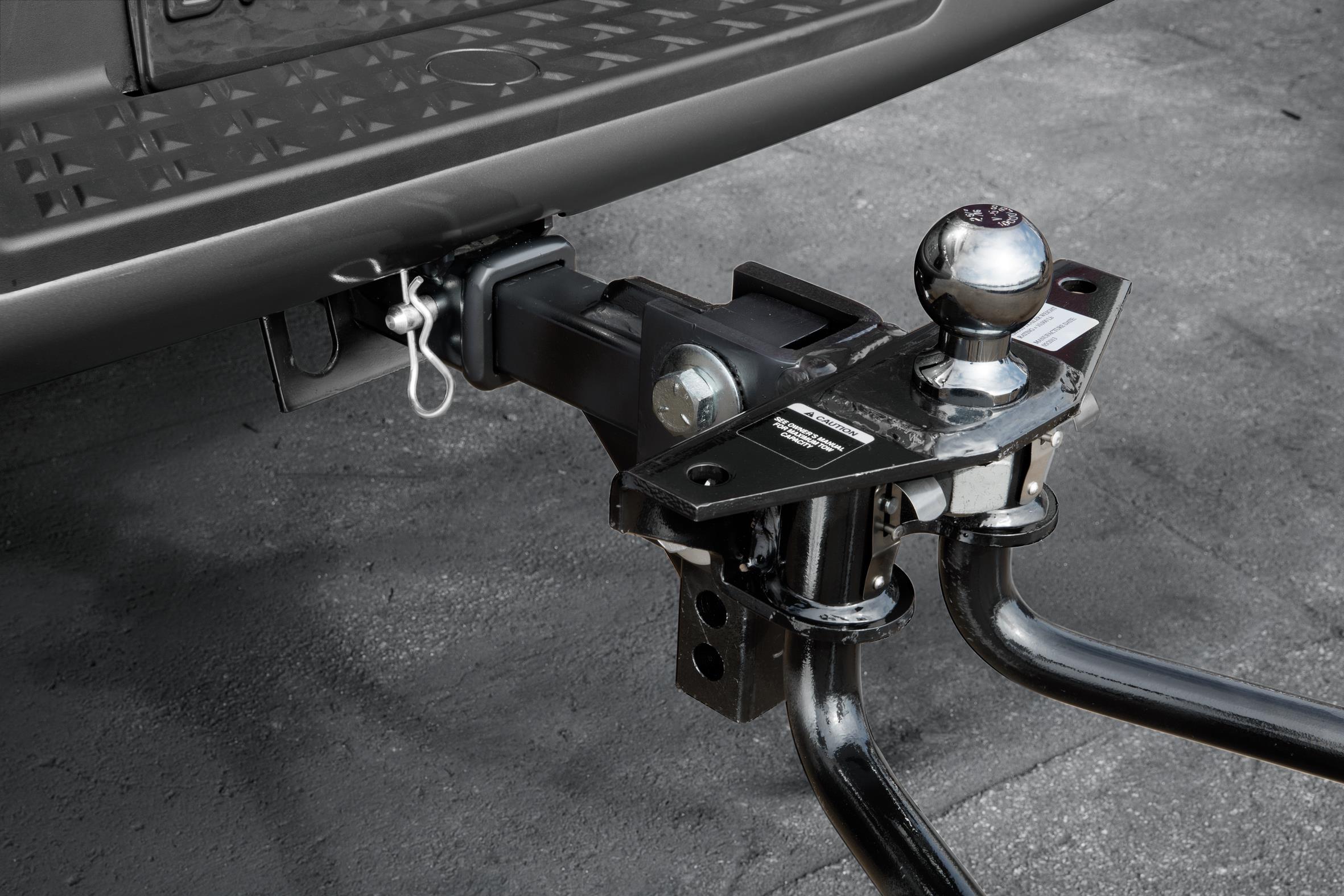 It's important to note that when we say, "trailer hitch equipment," we mean everything that attaches the truck chassis to the load. This includes the trailer hitch and accessories like the receiver tube, hitch pin, trailer wiring harness, ball mount, trailer ball, trailer coupler, additional safety chains, and even a hitch cap to use when you're not towing anything.
Because towing can be a complicated task, we recommend speaking with a professional at your auto dealership's parts department to pin down the right tow accessories for your specific vehicle.
A Good Tow Hook and Winch
Although it's always a great tool to have around for emergencies, winches are especially useful when you're off-road towing. In fact, they are crucial to carry with you if you're hitting the trails with your ATV. Pair that winch with a bumper recovery tow hook, recovery tow straps (see below) and extra hitch skid shields, and you'll be able to pull your off-road toys out of pickles, including when it's been disabled.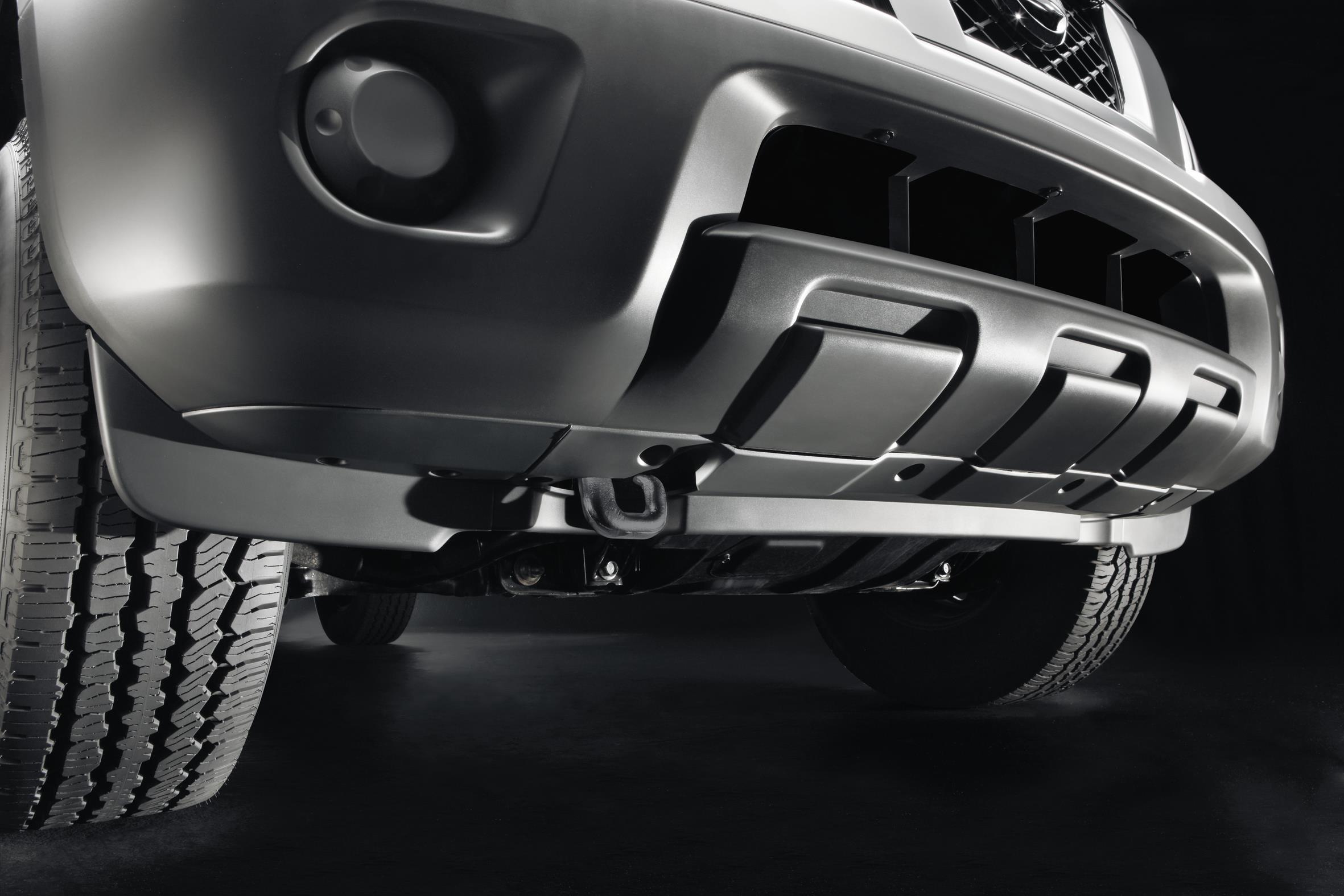 When choosing a truck winch, aim for products that are waterproof and have pulling power equal to about 40%-50% of your vehicle's GVWR. (Check the metal or paper label inside the driver's door.)
Heavy-Duty Tow Straps
Always keep a good set of towing straps on hand because you never know when you'll need to secure something in place. If hauling different items every day is your literal job, you'll want a combo pack of different tie-down straps that run the rating gamut from 1,000 to 10,000 pounds. For instance, 3,000-pound tow straps are great for riding lawn mowers, side-by-sides and dirt bikes, while big-boy 10,000-pounders are better suited for heavy-duty towing.
Truck Bed Toolbox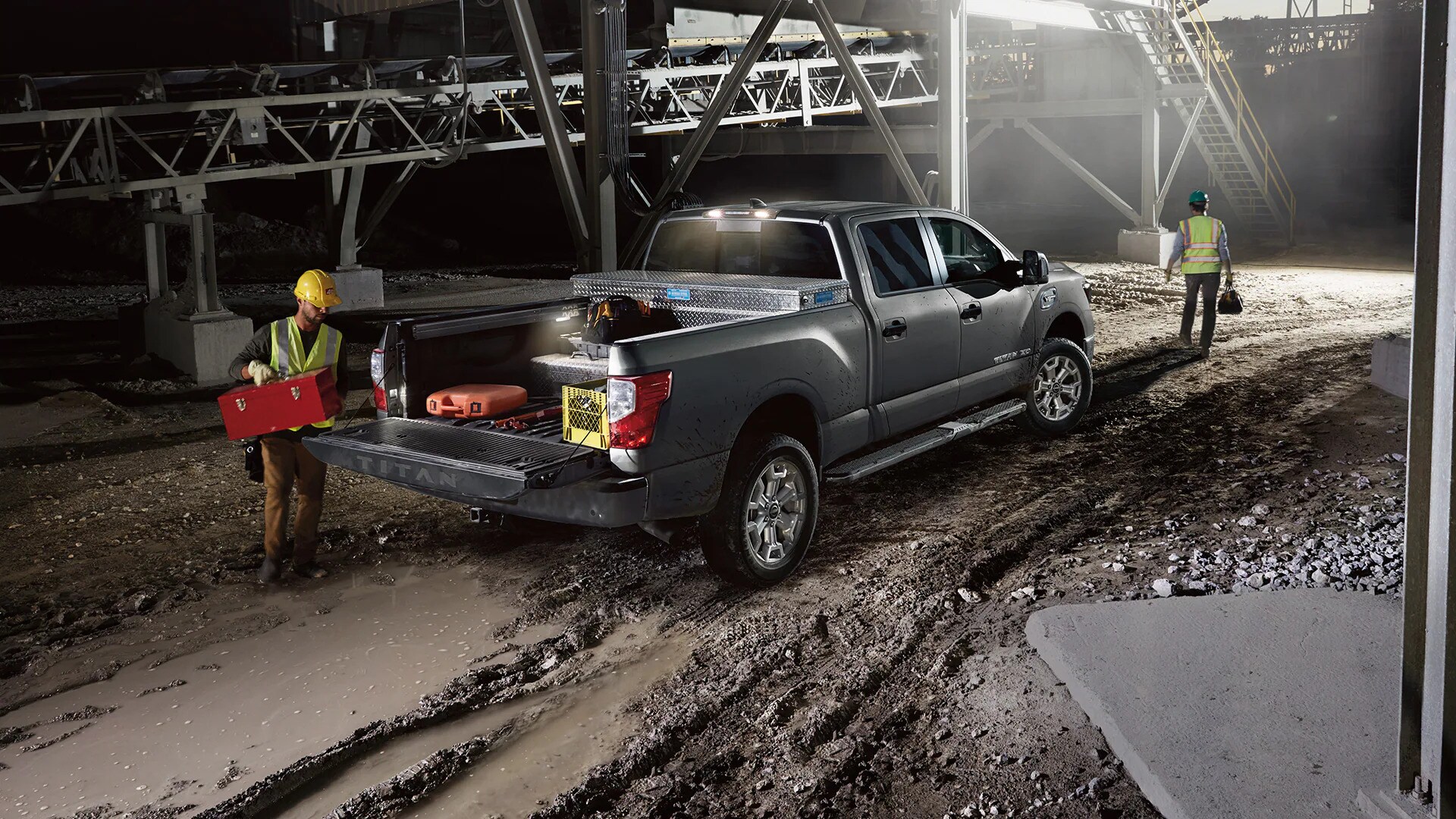 While its job may not be towing-related, it's certainly towing-adjacent. A truck bed toolbox ensures all your gear stays organized and protected. These truck bed accessories can be built into the bed itself or added on as a third-party component, and there are literally hundreds of options out there, from OEM truck toolboxes to cheap aftermarket ones. In any case, they're indispensable and excellent investments.
Towing Camera(s)
The act of physically connecting a hitch to a trailer or camper is not for the inexperienced or faint of heart. It can be a daunting task, to say the least. A back-up camera makes that job a lot easier. Simply hit "reverse," plant those peepers on the monitor, and guide your truck's hitch into place.
Some newer trucks come equipped with specialty towing camera equipment. The 2023 Nissan Frontier, as an example, features Intelligent Around View Monitor, which provides handy video guidelines that enable you to line up your towing hitch to your payload with pinpoint precision.
Trailer-Brake Controller
Driving with a trailer attached is another exercise in patience. While truck brakes are able to stop large loads, doing so can put tremendous stress on brake pads, ultimately speeding up their degradation. Brake controllers prevent this premature brake wear by increasing or decreasing braking pressure based on road conditions, rig weight and personal preferences.
Like towing or trailering cameras, trailer-brake controllers are commonly found on newer models. The 2023 Nissan TITAN can be equipped with a dashboard-mounted device that allows users to manually adjust or activate the trailer brakes when extra stability is required.
Weight-Distribution Hitches
Trailer sway is scary and incredibly dangerous. This can occur for various reasons, including improper weight distribution, crosswinds and downhill braking, though you can prevent that by having anti-sway bars and a good weight-distribution hitch installed. When investing in these hitches, look for tongue weights of 1,200 pounds, which should accommodate vehicles with gross weight ratings of around 12,000 lbs.
And always have at least 60% of your trailer's weight up front to avoid fishtailing when towing.
Don't think it really matters how you load your trailer? Think again. Here's a miniature breakdown showing what happens when you do and don't follow the weight-distribution recommendations:
Transmission Cooler
Frequent, heavy-load towing will really make your engine and drivetrain sweat. Stock cooling systems do an admirable job of keeping transmissions from overheating, but they sometimes need extra help when work gets harder. A transmission cooler system can offer an extra layer of protection.
Rear Bumper Steps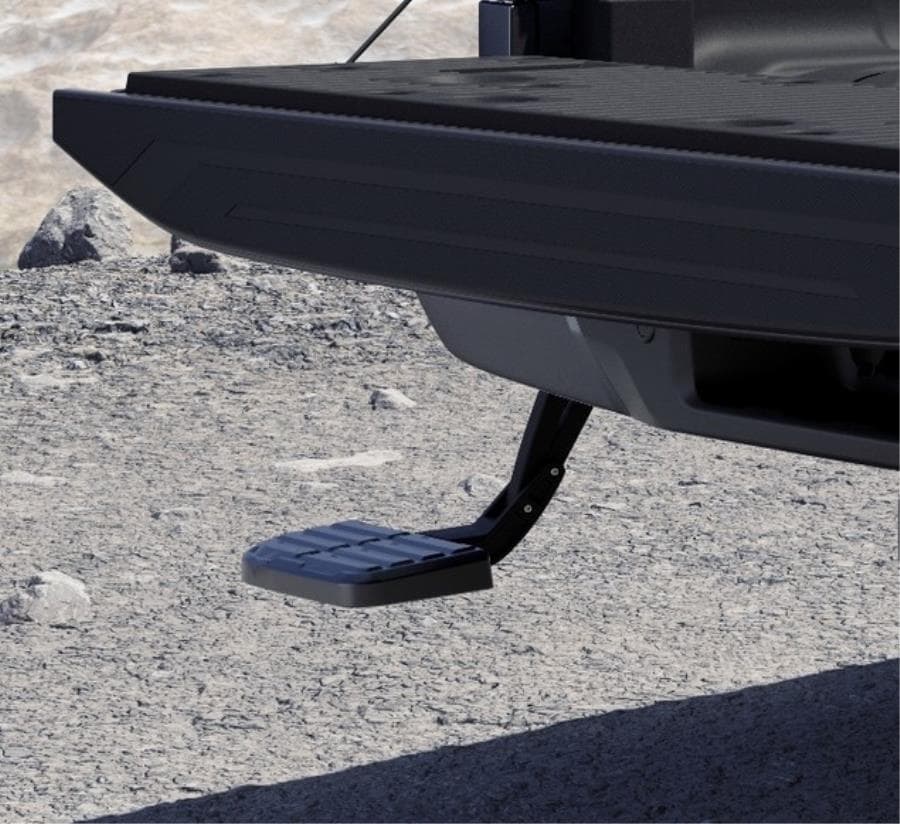 Once your rig is hooked up, you'll have trouble accessing the bed. With a rear bumper step installed, you can simply swing it out when needed, then hide it back underneath the truck bed when you're finished. These are fairly affordable truck accessories, too, as most rear bumper steps can be purchased for under $300.
Towing Package
When in doubt, just ask a truck dealer near you for information about available towing packages. Most of these available truck add-ons will provide you with the tools and gear you need to make the best of any situation. Packages vary by brand, model and year, but they typically include items like:
Front tow hooks
Trailer brake controllers
Trailer light checks
Power-heated tow mirrors
Tow hitch receivers
Hitch wiring harnesses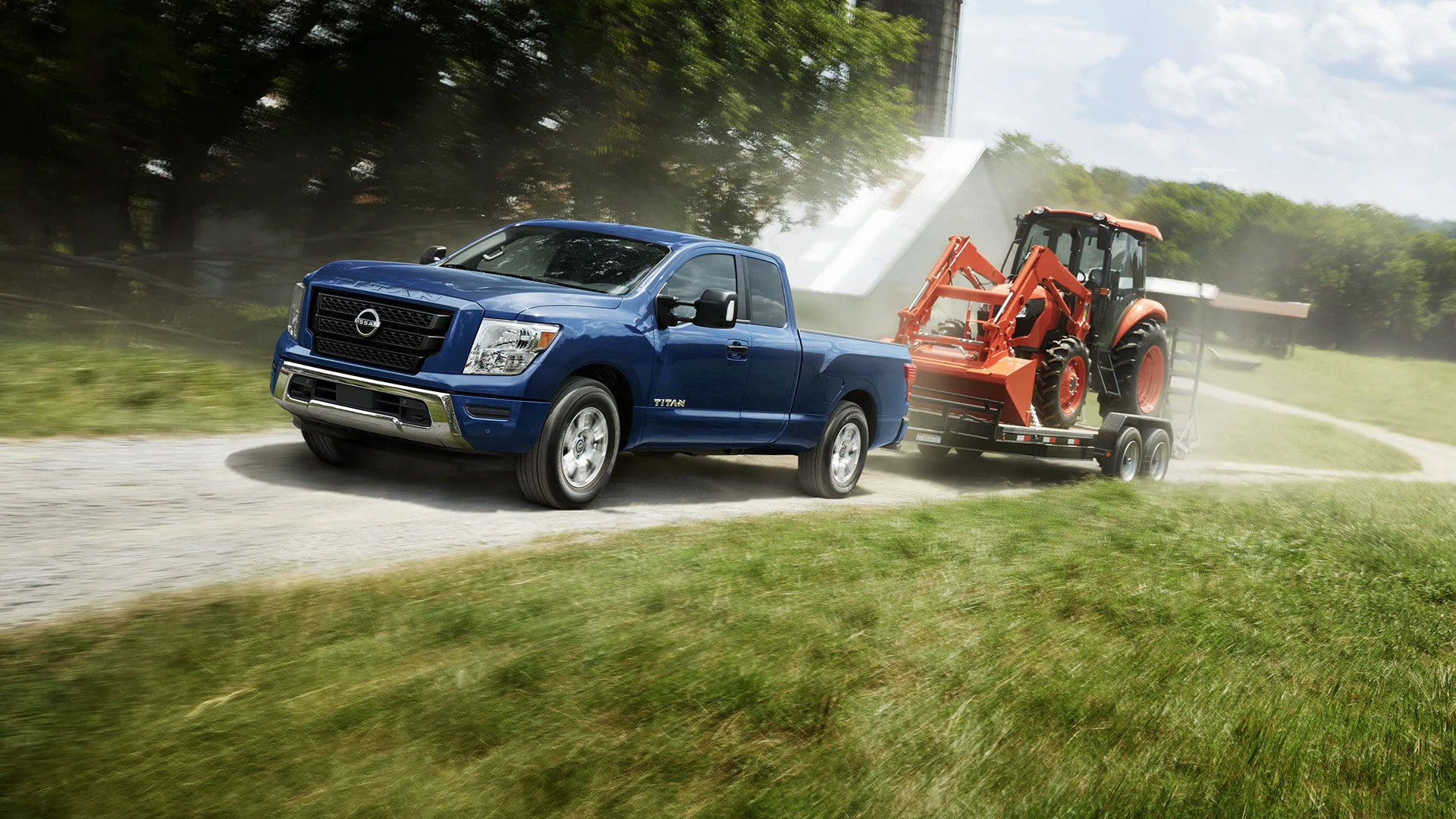 Buying a pickup truck near Hoover? Allow us to show you the power of the Nissan TITAN or Frontier. Visit Jim Burke Nissan at 1300 3rd Avenue North in Birmingham or give us a call at (205) 390-7564 to place an order for authentic Nissan truck accessories or get your test drive started.