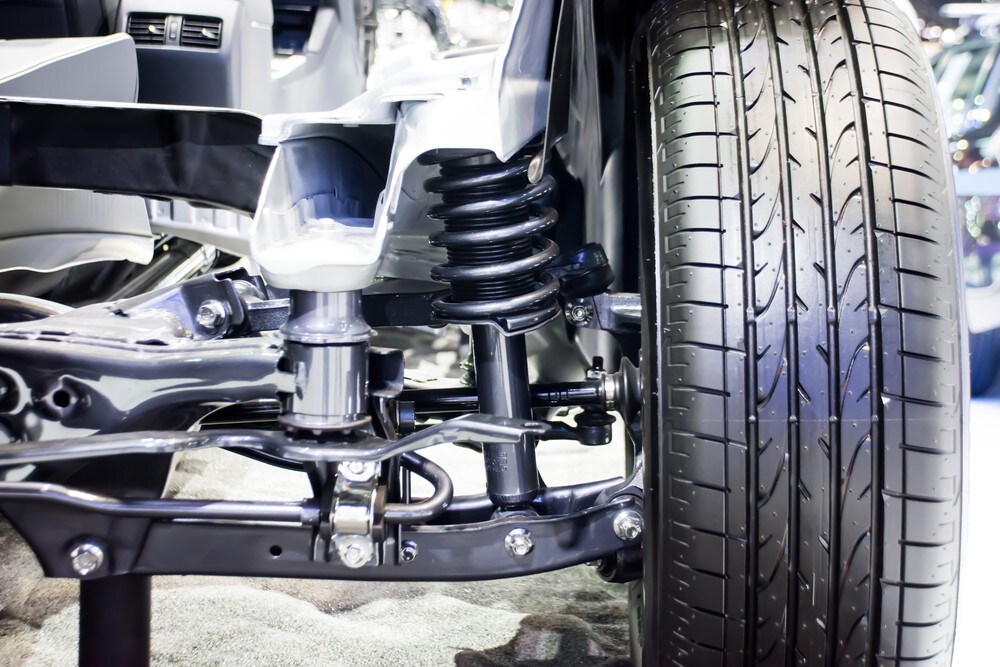 There's a myth that all-wheel-drive vehicles are better than FWD or RWD. Why, then, are about 75% of all Alabama drivers rocking 2WD cars? It can't be a coincidence that 2 million people in the state are choosing rear-wheel or front-wheel drive if AWD is the best.
It's not. Without snow and ice – or without much of it – our state isn't prime AWD territory. However, that doesn't necessarily mean Birmingham drivers should toss all-wheel drive to the side. In certain situations, an AWD SUV might be a better option.
If you're wondering whether you should get an AWD, FWD, or RWD vehicle, here's a breakdown of the advantages of each drivetrain.
The Difference Between AWD & 2WD (FWD & RWD)
Front-Wheel Drive
Today, most new cars for sale are front-wheel drive. FWD's popularity is largely due to practicality. Unlike RWD and AWD vehicles, FWD vehicles are laid out to be more compact up front. This reduces overall weight, increases fuel efficiency, and cuts down on manufacturing costs.
Virtually every new Nissan model comes with standard front-wheel drive, including the popular Rogue Sport, Versa, and Kicks. Nissan also has some of the most affordable FWD cars on the market, according to Car and Driver.
Benefits of FWD
Should you buy a FWD car? Here are the main advantages of FWD over RWD and AWD:
More affordable purchase price
More affordable repairs
Cheap new tires
Better fuel economy
Better traction than RWD
Bottom Line
A front-wheel-drive car or SUV is the most practical choice for typical Birmingham drivers. They're great on gas, affordable, and easy to maintain.
Rear-Wheel Drive
RWD is the simplest drivetrain of the bunch, though that doesn't make it the best or most affordable. It's equipped with a rear-axle driveshaft – hence the "rear-wheel drive" nomenclature – to power the rear wheels.
A RWD car acts pretty similar to a FWD car in most situations, though the differences are more noticeable in slick conditions. Due to a RWD's layout, it can be difficult to gain traction when the roads are wet or icy. While FWD cars have an engine and driver to help weigh it down, RWD cars rarely have any extra weight in the back of the vehicle to help it out.
That said, rear-wheel drive offers better handling than FWD cars. It's the best option for sports cars, as well as larger SUVs and some trucks, like the Nissan Titan and Frontier.
Benefits of RWD
Wondering if a RWD car is for you? These are the advantages of rear-wheel drive:
Better performance
Great towing capability
Excellent handling
Affordable maintenance
No "torque steering" issues
Drifting
Bottom Line
You should look at rear-wheel-drive trucks and SUVs if you need to tow a lot and don't travel when road conditions are poor. They offer better performance than FWD, though they can be harder to come by due to FWD and AWD's popularity.
All-Wheel Drive
All-wheel-drive vehicles are relatively new, coming onto the scene in the 1990s. As its name suggests, AWD sends power from the engine to all four wheels. The power isn't always split equally, however, as some vehicles may send 40% power to the back while the front gets 60%.
The main reason to buy an AWD vehicle is for traction. In bad weather and on slicker roads, AWD vehicles provide the right amount of power to the wheels that need traction most. For instance, if the front tires are slipping, rear tires will pick up the workload, and vice versa.
On the downside, all-wheel-drive cuts down on fuel economy. Due to all the extra weight and friction caused by a second driveshaft, AWD MPG is KIA compared to FWD and RWD cars. (It gets fewer miles per gallon.)
AWD is a common drivetrain in SUVs, though it's available in most new vehicles these days, including sedans, trucks, vans, and sports cars. In fact, many performance vehicles, including the Nissan GT-R, come with all-wheel drive, as AWD doesn't produce any wheelspin coming out of a stop.
Benefits of AWD
Are you better off with an AWD SUV? Here are the biggest advantages of an all-wheel-drive vehicle:
Best traction
Safer in inclement weather
Highly capable
Better resale value
Bottom Line
An AWD sports car or SUV makes most sense if you travel where it snows and rains, though all-wheel drive offers better all-around traction no matter the weather. AWD is better in mud, too, so if you're a frequent Alabama camper, go with something like a Rogue Sport AWD or even a
Nissan Pathfinder 4x4
.
About Jim Burke Nissan
Our
Birmingham car dealership
offers excellent pricing on all RWD, AWD and FWD Nissan vehicles, new and used. If you want to see the differences between 2WD and AWD in person, visit Jim Burke Nissan at
1300 3rd Avenue North
in Birmingham, AL, for a test drive.
Call our Nissan sales team at (205) 390-7564 to schedule an appointment or request a quote today.