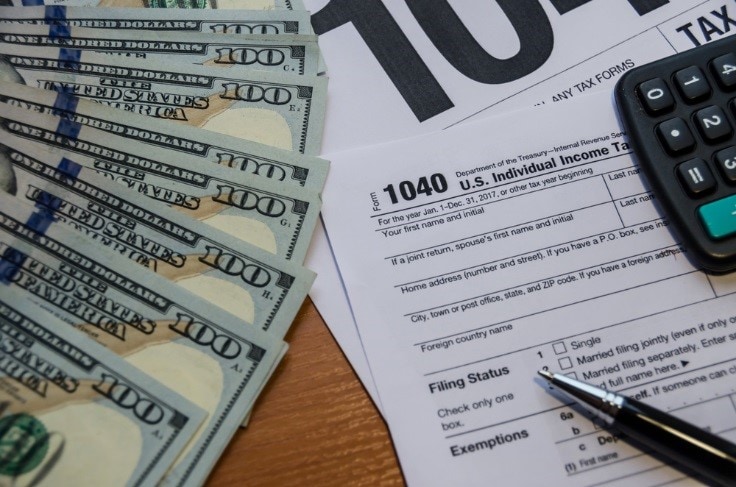 It's tax season again, which means you may be one of the lucky ones receiving a refund soon! While it may be tempting to make some frivolous purchases, why not consider buying a used car instead? That way you'll be putting your tax return to good use: On a reliable, safe, quality vehicle.
Here are 5 of the best reasons why it's smart to buy a used car with your tax refund:
1. It Will Save You Money in the Long Run
Buying a used car is a much better alternative to a weekend getaway or other expensive purchases. The purchase of a car entitles you to have your own means of transportation whenever you need it. For many people, this is a huge comfort; some people may not have access to public transportation, especially if they live in a rural area. Sure, you'll have to spend money on car insurance and gas, but it's cheaper than having to pay for various ride-share services each month.
Cars also typically last many years with proper maintenance.
2. You Can Secure a Lower Monthly Payment
Since you have a large amount of cash to work with, you can definitely use it for a bigger down payment. A larger down payment on a car means lower monthly payments and often lower interest rates. Depending on how big your tax refund is, you may not even have to spend it all to get these great benefits.
A larger down payment also means that you own more equity on the vehicle. Cars depreciate rapidly, especially if the model is only a few years old. The longer you're paying it off, the longer you're making payments on a car that is now worth less than the initial sticker price. Paying with your tax refund limits this risk as you'll own the car outright sooner.
3. Buying a Car Can Boost Your Credit Score
A poor credit rating can interfere with your life in many ways. It may affect your ability to secure an apartment, loans, and even employment in some cases.
If you've been looking for a good way to get your credit on the right track, a used car loan is perfect. Making your car payments on time is a great way to increase your credit rating. With a bigger down payment, this will be much more manageable.
4. You Get More Buying Options
While used cars are often a great deal, you can put the extra money from your tax refund towards a certified pre-owned Nissan. CPO vehicles are a little different from used ones. These cars come with extended warranties and are thoroughly inspected before they go on sale. They also come with roadside assistance and other useful services.
Nissan cars are a great choice for a certified pre-owned or used vehicle because of their reliability. This factor indicates how well the car performs even after many years have passed. For example, the 2013 model of the Nissan Rogue scored 4 out of 5 for reliability according to Consumer Reports. If you're looking for a smaller car, the Nissan Maxima from 2014 has the highest possible reliability rating.
5. You Get a Fresh Start
For many people, shopping at a reputable car dealer is a great opportunity to get a better vehicle – not just in terms of reliability but also in style.
Your current car may be in bad shape from years of use and improper service; or, if it was the only car you were able to afford at the time, it may not reflect your personal style. With your tax refund, you can choose a car that's reliable and looks exactly how you want it. You can outfit it with any number of OEM accessories to give it some pizzazz.
---
Looking for a used car in Birmingham, Alabama? We know just the Birmingham used car lot: Us. Feel free to contact Jim Burke Nissan at (205) 588-6287 to get a quote or schedule an appointment to have your trade-in vehicle appraised. We pay above-market value for used cars when exchanging for another!

Sources:

thesimpledollar.com/loans/auto/how-big-should-my-car-down-payment-be/

consumerreports.org/cars/nissan/rogue/2013/overview/

?https://www.consumerreports.org/cars/nissan/maxima/2014/overview