Among the benefits of buying a new vehicle is the acquisition of the newest technology features in the automotive industry. Modern car buyers are demanding more and more convenience, and automakers are responding by incorporating various intelligent features into their cars to make them more convenient. When it comes to crossovers, there's nothing more convenient than a good SUV liftgate or tailgate.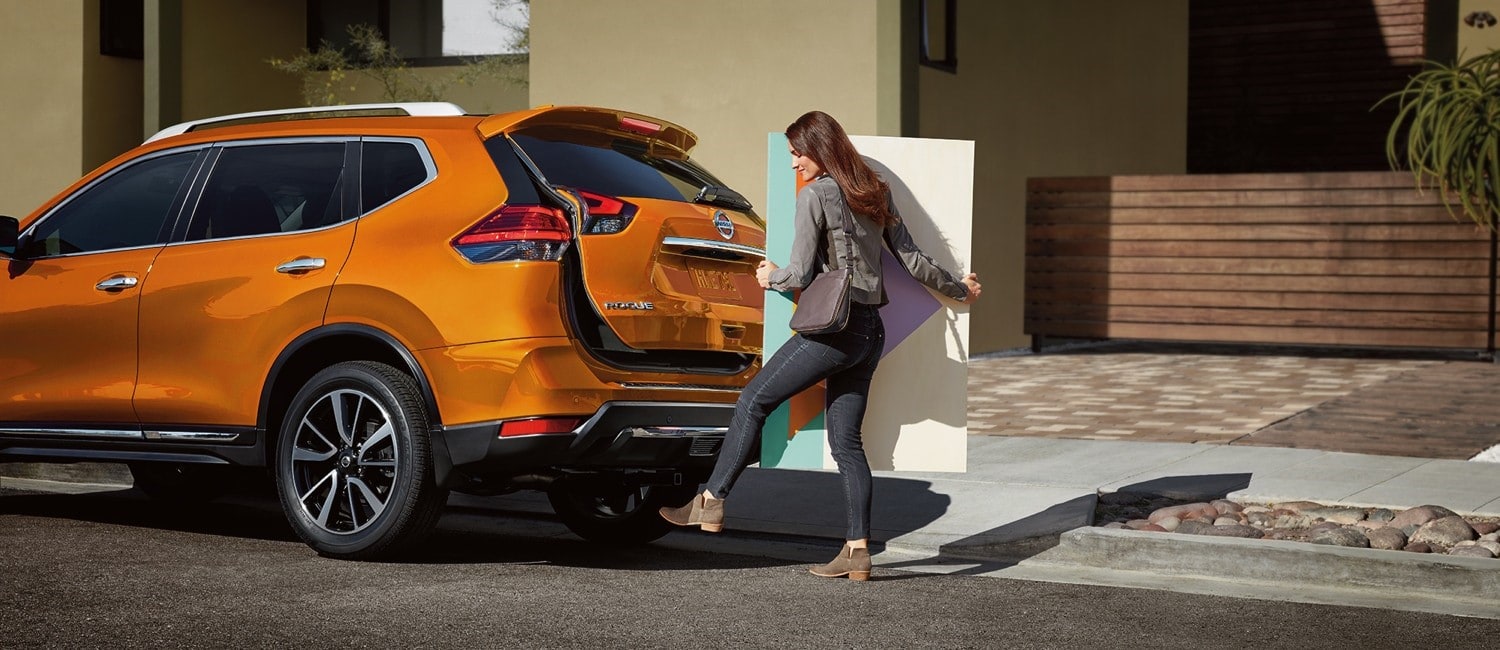 But how do you choose the best SUV liftgate? For one, start with a rear tailgate that has motion-activated access, such as a Nissan Pathfinder. If you are ready to buy an SUV, a smart trunk like this should be on your potential car's must-have list. Here's some other information to get you heading in the right direction.
What is a Motion-Activated Liftgate?
Motion-activated liftgates differ from conventional liftgates. A liftgate is a closure at the rear of a vehicle, or rear door, that can be raised to access the back of a vehicle. But you can open or close a smart, motion-activated liftgate automatically by waving your leg under the bumper, pressing a button in the car's dashboard, or using your key fob.
A power, motion-activated or hands-free liftgate is an imperative SUV feature -- and we can't emphasize its value enough. Its main advantage: Even if your hands are full, you can still open your SUV's cargo area without putting anything down or fumbling with your keys.
Read on to learn about the features and functionalities that make Nissan SUVs the best candidates for power liftgates.
Nissan SUVs: Liftgate Kings
Nissan offers most of its SUV models with powered and motion-activated liftgates. Among the SUV models showing that Nissan is king in the liftgate game are the following:
Nissan Rogue/Rogue Sport
When buying an SUV, vehicle weight is a big factor. It informs your car's fuel consumption. A heavier vehicle will require more energy to move, and more weight means more rolling resistance. Nissan understands the value of reducing vehicle weight and outsources the fabrication of its Rogue and Rogue Sport models' liftgates to Magna International Inc.
Magna makes the Rogue's liftgate using fully recyclable olefinic materials. The olefinic liftgate is 30% lighter than the conventional stamped steel liftgates; this improves fuel efficiency and economy.
They also developed one of America's best smart SUV liftgates. The Motion Activated Liftgate in the Rogue can be activated with a kick under the rear bumper. Paired with the popular Divide-n-Hide Cargo system, this SUV feature is one of the industry's most convenient.
Come read more about the upcoming 2021 Nissan Rogue, available soon at our Nissan dealership near Hoover, AL.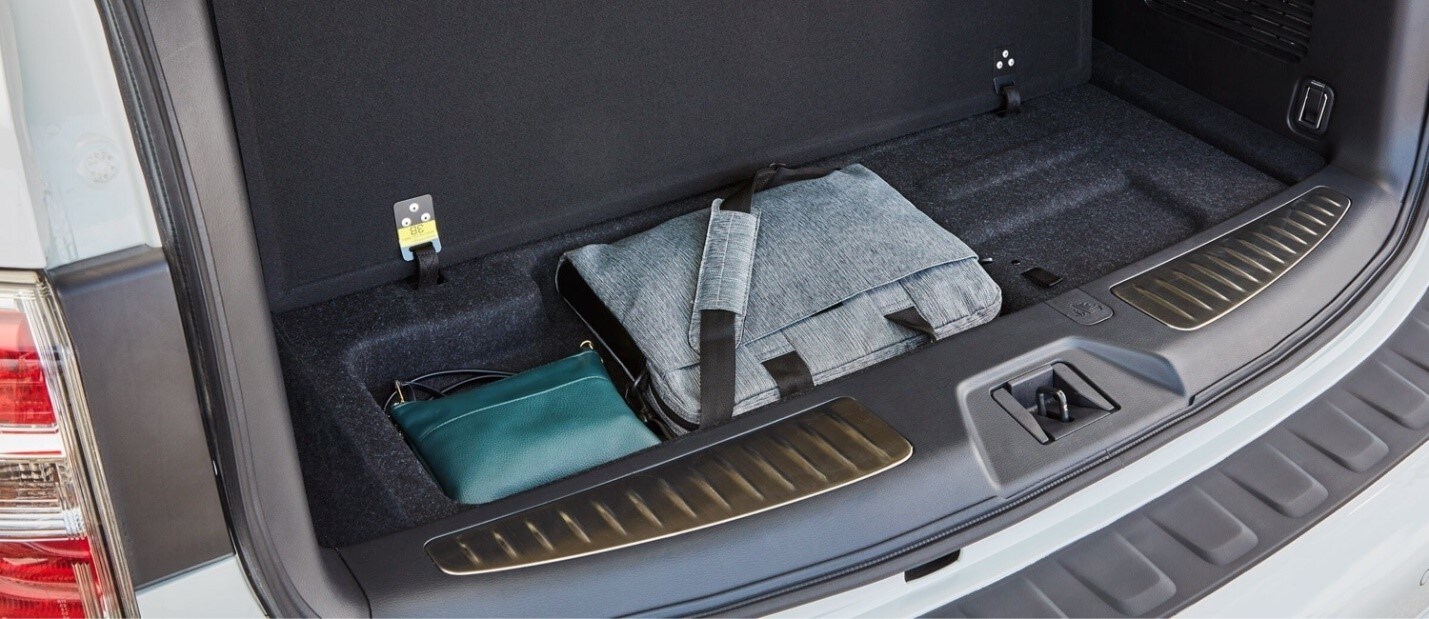 Nissan Armada
Nissan Armada prides itself on a power liftgate offering versatile rear cargo access. So, whenever you find yourself carrying more than you intended, you can always open the trunk by touching the handle or pressing a button on your key fob.
The new Armada also has a handy underfloor storage compartment with a removable lid. Uber-convenient features abound in Nissan's big-boy SUV.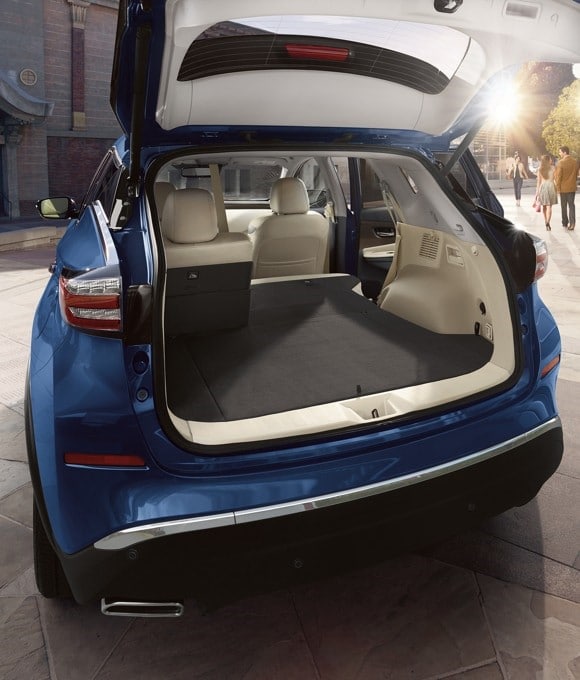 Nissan Murano
The Nissan Murano is perhaps the best SUV for a perfect weekend getaway with family or friends. It offers 67 cubic feet of cargo room up to the front row, as well as Nissan's patented Motion Activate Liftgate – the same feature that's available in the Rogue and Rogue Sport.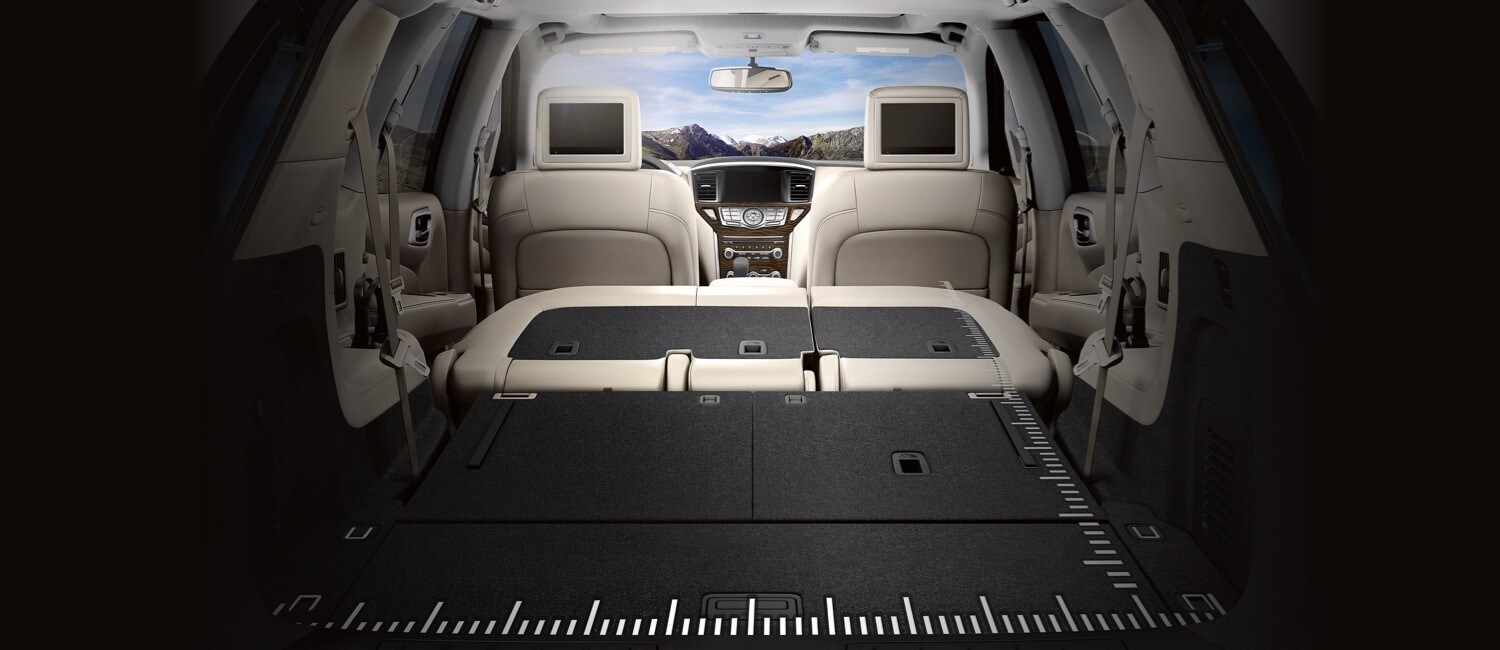 Nissan Pathfinder
Not only does the 2020 Nissan Pathfinder come with a hands-free liftgate, but it also features 3 massive rows of comfort thanks to its EZ FLEX Seating System with Latch and Glide technology. With so many seating configurations, Pathfinder is never one to avoid a trip.
The new Pathfinder is also fitted with a plethora of convenient features for parents. A fold-flat cargo floor extends 79.5 cubic feet from back to front, offering additional space when needed. The incognito underfloor storage is great to stow away valuables, as well.
Shop Nissan SUVs in Birmingham
You will never regret buying a Nissan SUV offered with a powered or motion-activated smart liftgate. Let us prove it. Visit our Birmingham Nissan dealership at 1300 3rd Ave N to test drive (or test open) a Nissan Motion Activated Liftgate. Life just got better – and easier.
Contact our Nissan sales team at (888) 861-3935 to make an appointment, apply for Nissan financing, or request an estimate for your vehicle trade-in. Let's get rockin', Alabama.